As Anticipated...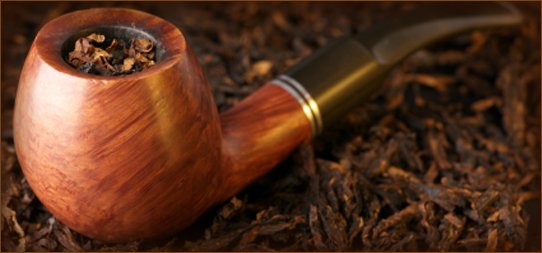 Last night was a bear for me in terms of my pipe. I knew it would be a challenge. Typically, my last pipe of the evening occurs along with me taking the dog out for her last opportunity to "go potty" for the evening. Some evenings I will sit on the back porch while she runs around the backyard. Other times I will take her for a brief walk in the moonlight. In either event, my typical pattern has typically been for me to have one of my especially large-bowled briars filled to the brim with one of my especially dark, most robust pipe tobaccos. While the dog is meandering, I will slowly, yet strongly ignite my pipe, and smoke from it in a slow, deep droughts. Inevitably, the impact upon me by the time I return in with the dog is to help me feel a deep sense of quiet, a calmness from head-to-toe, and a relaxed sense of serenity that will make it easy to read a few pages in whatever current novel I am reading, and then moving into a gentle, restful slumber.
Last night, I felt out-of-sorts and out of my element without my bedtime pipe. Again, I did anticipate it, and it was like "clockwork" so-to-speak. Just a clock, I did not want to follow. But I made it through to the other side, and woke up this morning feeling like usual and generally happy.
In my estimation during the last several weeks, I have typically been indulging in between 8 and 10 bowls of pipe tobacco each day. There is a bit of give and take, however. On Friday afternoon and evening, as well as Saturday and Sunday, I tend to smoke my pipe much more frequently, probably between 10 - 12 times a day. So, in my ballpark estimate, I am probably hovering around smoking 80 - 85 bowls of pipe tobacco a week. That is a helluva lot. So, this new Lenten journey is a good thing for me. I have confirmed that of those many pipes I tend to smoke in a day, that there are TWO VERY HARD TIMES:
1. "Quitting Time" - when I leave the U for the day. It varies in actual time each day, but would on average be between 4:00pm and 4:30. I equate this time as roughly akin to how a large number of folks will stop off at the local bar on their way home and have a beer. I know that this is how I typically indulge in my pipe tobacco at this time.
2. "Bed Time" - the sort of "nightcap" time of day for many folks.
In actuality, the remaining parts of the day, while not without a desire for a pipe or two, are really not particularly difficult for me to handle. I am going to think of potential strategies I may adopt at quitting time and bedtime to make this journey a bit easier. As I write this, it is indeed, "Quitting Time" and I am in the midst of a deep, longing and hunger for my pipe tobacco again.
PipeTobacco