Review of "Red Cap" Pipe Tobacco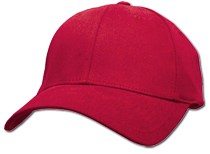 I have tried a few bowls of "Red Cap" pipe tobacco today, and I must say it is a bit surprising. I think BBC is very correct in that it is a very cheap pipe tobacco. It is not something I will go out of my way to acquire in the future. However, it was interesting in a few ways:
1. It was a very heavy, thick leafed pipe tobacco. It seemed almost "chubby" in its texture. That is different.
2. It has a flavor that is very "cigar-like" in tone. It is not bad, but it is not exactly a stellar flavor either.
3. It is rather potent, however. I could feel the impact of this pipe tobacco more than other pipe tobaccos I typically indulge in, which is odd, for I tend to gravitate towards strong tobaccos.
4. The tobacco was very dry, which is something I rather prefer.
Overall, it was an interesting experience. I will not throw out this package of pipe tobacco, but I also will not seek it out to purchase again. However, if I am desperate and find it is the only pipe tobacco available, it is ok. The dryness and the strength are two positives, but the other qualities are much lower than I would prefer.
PipeTobacco